Skills and Frameworks

HTML
CSS
JavaScript
jQuery
Angular.js
Knockout.js
Bootstrap
Git
WordPress
D3
Jasmine.js
Object Oriented JavaScript
Responsive Web Design
Adobe Creative Suite
Accessibility
C#
Unity
Hooray you found the hidden path!
Here's the source code for this portfolio game.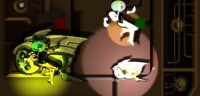 A JavaScript game engine, written with a touch of WebGL. Supports a lighting system, physics, multiple cameras, layer management, and particle effects.
Tech: JavaScript, WebGL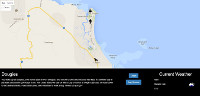 Based on a Udacity project, I expanded upon my original work to make it more like a game. The player has a "choose your own adventure" style map. Choices are based on a typical day off in Port Douglas, where I spent several months working.
Frameworks: Bootstrap, jQuery, knockout.js, Google Maps API, Open Weather API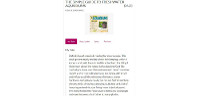 This is an Angular book "store", showcasing a few of my favorite books. I give my take on why the book is one of my favorites and then I pull data from Google Books to provide a description, specs and images. The site is responsive and dynamically updates when users add a review
Frameworks: Angular.js, Google Books API, JSON, Bootstrap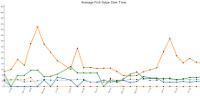 I took sales data of freshwater ornamental fish, and mapped the price changes over time and by category using D3 on the front end, and Phantom.js on the backend.
Frameworks: Node.js, Phantom.js, Casper.js, Firebase, Heroku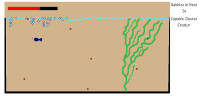 I made a game about my fish Harold. After recording a popular song about him, I decided to further develop the mythology of him by making a game.
Frameworks: requestAnimationFrame, Object Oriented Programming, Collision Physics, HTML5 Canvas, JSON
Music
Good jump! Here's some music I made